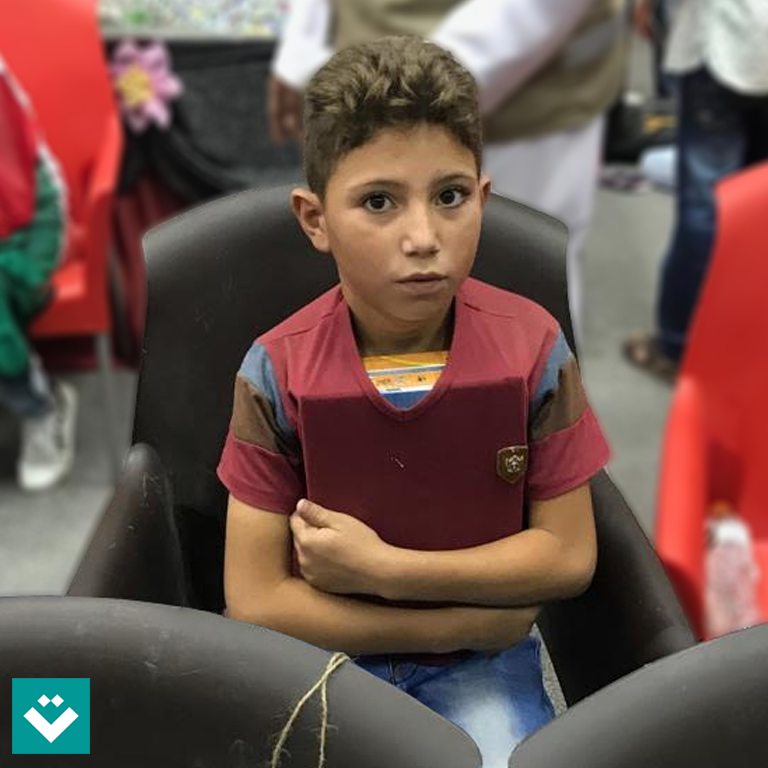 ---
Mrajeeb Al Fhood, also known as the Emirati-Jordanian refugee camp, in northern Jordan began its accommodation of Syrians fleeing the civil war in April 2013, to ease the growing influx at neighbouring Zaatari further north. The settlement is funded by the United Arab Emirates.
Following a three month interval, a delegation from Kalimat Foundation paid a second visit to the camp in September 2017. The purpose being to celebrate the Eid al Adha festival, and deliver books and gifts to the 2,000 resident children, a number of whom were without family.
The donation marked a spirit of sustaining hope and that, in the right company, things can turn out for the better. In this regard, children had made wishes for gifts during the foundation's earlier trip in June. On this occasion, they were delivered.
One of the delegation recounts a cry of unfettered excitement by one boy, Yusuf, as he received his present. An 'amaaaaaaaaaaaaaaaazing' of sorts. Before, months earlier, he had remarked on a book named the 'Dreamcatcher', mentioning that he could not like it as dreams do not come true. Yusuf's new response struck an important chord where, in the warmth that celebration amongst loved ones resonates, and the fulfilment of wishes, there exists a happiness that cannot be replaced. Yet here the gifting for what one desired, reflected some semblance of faith restored.
There was, it is expected, a renewed generation of trust in greater prospects, amongst the camp's children. It is the development of literacy, knowledge and ideas, for better futures, that we desire, to allow better opportunities as they grow.