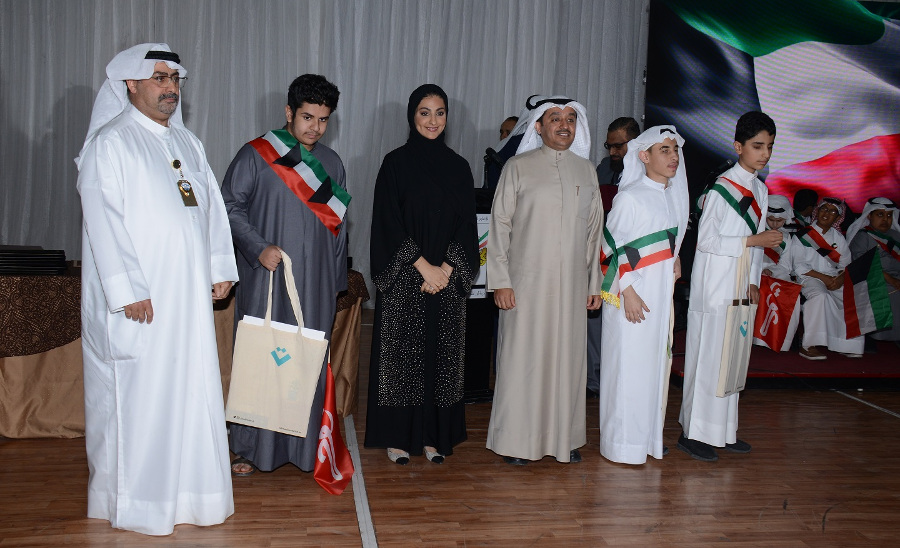 Date Posted

09 Feb 2019
In keeping with its dedication to making learning and knowledge consumption more suitable and accessible to visually impaired children, Kalimat Foundation for Children's Empowerment (KF)'s ARA initiative has presented a collection of 1,100 Arabic language learning materials to the visually impaired students at Al Noor school, Kuwait.

In doing so, the KF subsidiary has reached another milestone in furthering its commitment to removing barriers to learning for children with special abilities.

The collection comprises 100 audiobooks, 500 large-print and 500 braille books. Through these, KF seeks to facilitate the students' journey of learning and improve their access to more quality Arabic language content.

These were presented to Al Noor school management during a special ceremony. In turn, the school honoured KF in recognition of its leading efforts to support children with special needs. The ceremony was attended by a several visual-disability experts, pedagogues and teachers.

Amna Al Mazmi, Manager of Kalimat Foundation for Children's Empowerment, said: "The Foundation is keen to give all Arab children, wherever they are, access to books, in line with our objectives to nurture their academic and linguistic skills. We aim to instil values of authentic Arab culture in our future generations, and bring them together with books in accessible formats, which will be the basis of their personalities, careers and life experiences. Life's challenges are better faced when one is empowered with words, ideas and intellectuality."

"The ARA initiative is dedicated exclusively to nurturing the learning experiences of children with visual disabilities. Through this initiative, we have been working concertedly to bring knowledge, ideas, and learning concepts through print and audio platforms they can easily access and communicate with. Ultimately, our aim is to make learning inclusive and benefit all our children with the gift of learning and creativity," she added.

Kalimat Foundation was established by Sheikha Bodour bint Sultan Al Qasimi in 2016. Since its inception, it has been working to give children in disadvantaged areas and those affected by conflicts and wars access to books. This is in line with the Foundation's firm belief that reading and acquiring knowledge are the most powerful ways to elevate communities and fuel the process of inclusive development.