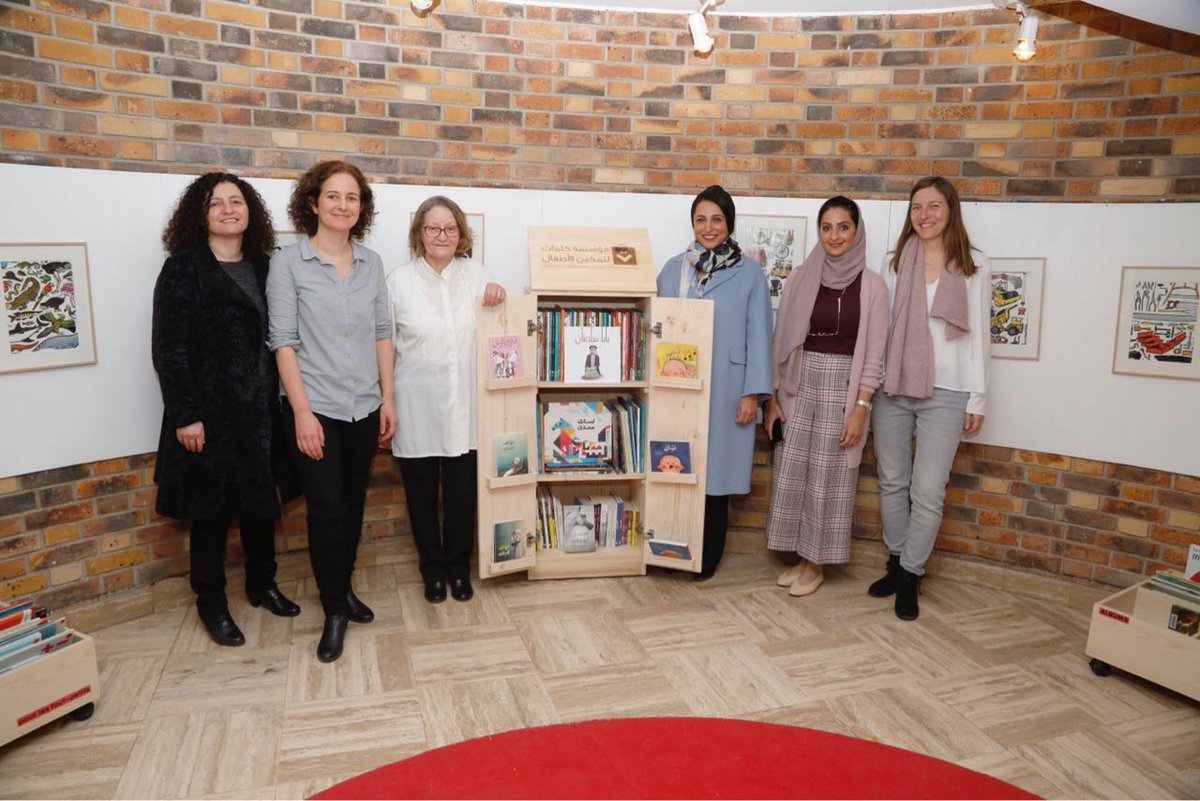 Date Posted

15 Mar 2018
PARIS, 15th March, 2018 -- In the presence of Sheikha Bodour bint Sultan Al Qasimi, Founder and Chairperson of Kalimat Foundation for Children's Empowerment, the foundation has distributed the first batch of books as part of its 'Pledge a Library' initiative to support Arabic literature for children in crisis situations and young refugees worldwide.
The contribution to two Paris institutions is the first of 100 libraries which the foundation will supply to provide much-needed reading material to Arab youngsters, providing them with the opportunity to preserve their native language, culture, traditions and heritage.
The first recipients of the libraries are Bibliotheques de Montreuil in collaboration with Paris d'Exil, a not-for-profit association supporting refugees in the city and its outskirts, and Al Sham Institute, specialised in social science teaching.
The initiative, which was launched on the sidelines of Kalimat Foundation's participation in the 36th edition of the Sharjah International Book Fair, is highly supported by influential organisations such as Sharjah Media Council, Sharjah Book Authority, Sharjah Islamic Bank, Sharjah Ladies Club, Knowledge without Borders, the '1001 Titles' initiative and the UAE Board on Books for Young People, among many others.
Sheikha Bodour Al Qasimi said, "I applaud Paris for embracing such an initiative, because it will not only benefit Arab children of immigrant families, but it will contribute to social and cultural harmony. It is important for multicultural communities to assimilate the rich heritage and culture of all children to help them form a healthy sense of identity."
Sheikha Bodour added, "The world needs more tolerance and acceptance, and books have to the ability to enable that to happen. Through this initiative, Arab children living in Paris will be able to be proud of where they came from, and also positively connect to the culture of their new homes."
Since its inception in April 2016, Kalimat Foundation has been engaged in an extensive programme of launching and implementing initiatives that facilitate the provision of public libraries and refugee camps with books. It seeks to give children in disadvantaged areas access to sources of knowledge, in keeping with its dedication to ensure every child's right to read. Kalimat Foundation believes in the positive impact of books on creating a future knowledge-based Arab generation that has a broad understanding of its own and of global cultures.